AM Pest Solutions your local residential pest control company
We have the best solutions for your pest & termite control
At AM Pest Solutions Central Coast we are a specialists in residential pest control. From a Suburban size block to acreage we take care of your home.
Our residential pest control service includes our General Pest Control services such as cockroaches, spiders and silver fish.
Our treatments include treating all the kitchen and bathroom areas of your home. Spraying the skirting boards inside, applying a dust to the roof area on the outside. We treat all fence lines and the exterior of the home and weep holes in the brick work including any garden furniture even down to your garbage bins and letter box.
General Pest Control Frequently asked Questions
Can my Animals be around when treating my home
Yes you animals can be at your home but is recommended that they are place in a area which is not getting treated or kept inside while treating the outside of the property.
Can I be at the home while it is being treated?
No it is recommend that you should vacate the home until the product dries which is around 1.5 to 2 hours.
Dose the chemical have any smells or odours?
All our products which we use are Water based which reduces any odours and any burning of garden plants
Do we need to take everything out of the kitchen cupboards?
No. In the kitchen areas we use a gel in the cupboard areas so there is no need to empty your kitchen cupboards.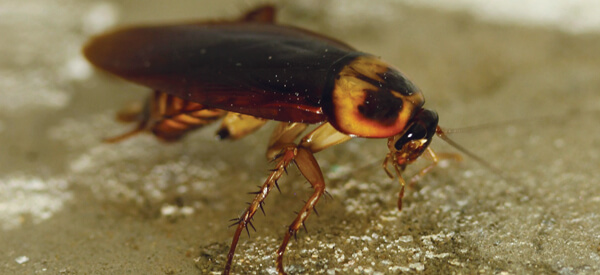 COCKROACHES
COCKROACHES are extremely difficult to get rid of. They carry many types of bacteria on their bodies and produce an awful, musty stench. AM Pest Solutions Central Coast uses a range of methods to control cockroaches, from chemical control to non-chemical control and integrated pest management practices.
The most common cockroach we find here on the Central Coast is the German Cockroach, Australian cockroach and American cockroach.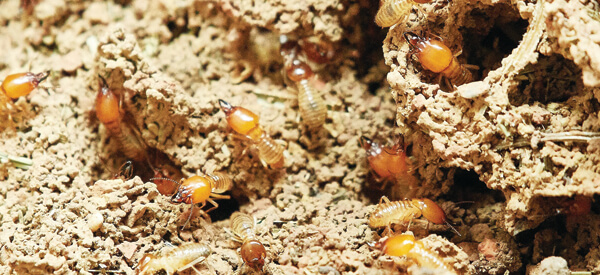 FLIES and FLEAS
ONE of the most common insect problems for both humans as well as animals is flies and fleas. This is not a problem to ignore and do not go away on its own. These creatures can carry numerous diseases and transmit viruses. They also multiply at a disturbing speed and are capable of hiding away in small spaces in your home due to their size.
SPIDERS
NOT many people want spiders running freely around their home or business. Spiders can fit anywhere and infest your living space, build webs and lay hundreds of eggs. Don't allow your spider problem to get out of control. While not all spiders present a direct threat to your family but there are some spiders like the Redback, white tip and funnel-web which a commonly found here on the central coast which is dangerous, this is not an issue you want to ignore.
SILVERFISH and PANTRY MOTHS
WE will gladly help you get rid of your silverfish problem. These common insects live in almost every home. They are small, seemingly harmless creatures covered in silvery plates. They are found most commonly in bathrooms and if your house has become infested by them, you most likely have witnessed them scurrying for cover when switching on a light.
TERMITES
AT AM Pest Solutions we can offer you a range of termite solutions, from termite chemical barriers to termite monitoring systems to suit all your needs and budgets. AM Pest Solutions will not compromise on the quality of service to get the job done… your guarantee is our reputation.
Book your annual termite inspection today.
Remember, termites are active all year round.
Rodent pest control.
ONLY those who have previously experienced a rodent infestation on their property will be able to comprehend the true extent of damage these small creatures are capable of doing. Apart from chewing on literally everything they can find, rodents also carry bacteria, diseases and fleas.
Rodents are dangerous to both our pets and us.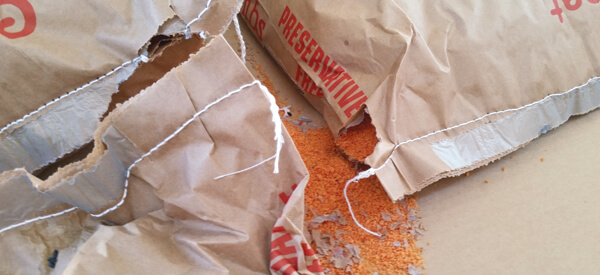 Regardless of their size, mice can present a huge problem for your home or business. They can do damage to your personal belongings, as well as contaminate your water and food.
Even more serious is the fact that they are known to spread a number of diseases, bacteria and fleas. More information on rodents and their habits
Bee and wasp pest control.
BEES and wasps tend to build their hives or nests around homes (particularly in roofs), sheds and garages. This can present a big problem for you, especially if you are allergic to them. If you do not possess the proper gear and protection to safely remove a bee or wasp hive, we do not recommend trying to do it yourself.
Don't allow the problem to get out of hand.
Contact the Central Coast pest control specialists to book in your pest service.
Bees will be relocated if possible.